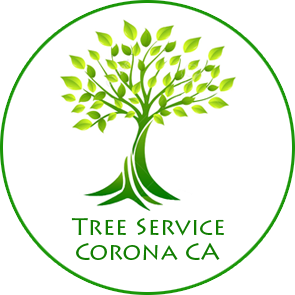 Expert Tree Removal and Tree Trimming serving Corona, Norco, Eastvale, Jurupa Valley, and surrounding areas.
Tree Trimming
There are a variety of reasons why trees need to be trimmed or pruned regularly. According to the Department of Agriculture (USDA), trees need to be trimmed first for safety, next for health and finally for aesthetics. Branches may cause damage to property or to people. Cutting dead or diseased branches can restore or maintain the tree's health. Or you may want to enhance the physical appearance of the tree. Whatever the reason, contact us to discuss your needs and get an estimate.
Tree Removal
There are many reasons trees are removed. Removing a tree may be a safety issue when it becomes a hazard to family or others.  Sometimes a tree dies and needs to be removed. Trees are also removed because they may obstruct a beautiful view or its roots may be threatening the foundation of a home or building. Tree removal is one of our specialties. Contact us to discuss your options and receive a free appraisal.
About
Tree Service Corona CA
Tree Service Corona CA specializes in tree trimming and tree removal. Appraisals are free and provide an opportunity to discuss the best solution for your needs. We are knowledgeable and professional, and our prices are competitive. We serve Corona, California and surrounding areas. Most of our business comes from referrals from happy customers. Our goal is to give you the best service available and make you a happy customer.
Knowledgeable and Experienced
Specializing in tree trimming and tree removal, we have the knowledge and experience to do the job right.
Competitive Prices
Call us today to set an appointment to discuss your needs and we will provide you with an appraisal for what has to be done.
Reliable and Friendly Service
Our goal is to provide excellent service so you will recommend us to others if the opportunity presents itself.
These are just a few samples of your work. There will be more later.
The fastest way to get in contact is to call us. You can also leave an email message. We look forward to hearing from you and discussing your needs.